Laser Therapy Continuum of Care: Multi Radiance Medical sponsors breakfast session at VMX 2022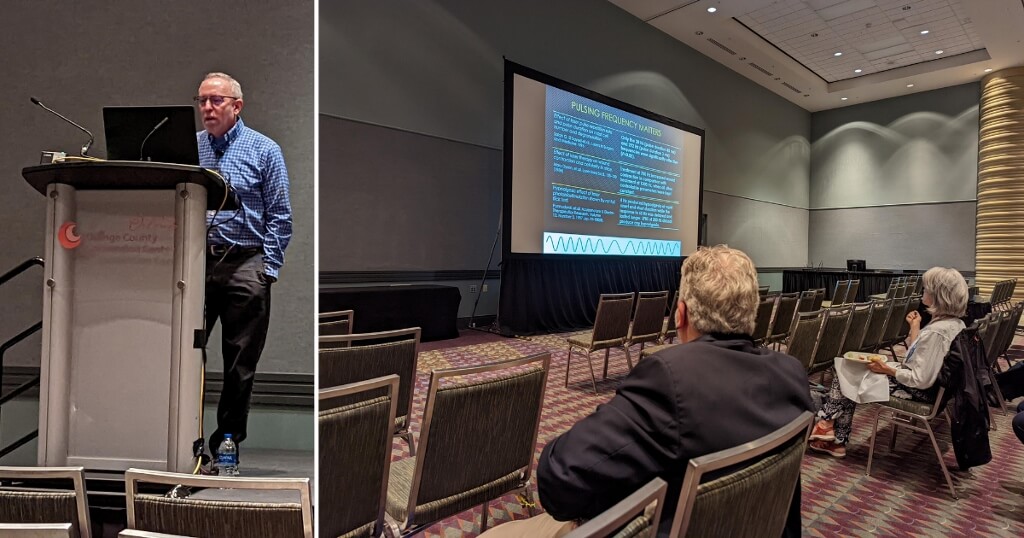 On Sunday, January 16, Multi Radiance Medical will sponsor a breakfast session on laser therapy at the 2022 Veterinary Meeting and Expo (VMX) in Orlando, FL, presented by James Gaynor, DVM.
Kicking off the largest veterinary conference in North America, Dr. Gaynor's complimentary breakfast presentation, "New Approach to the Continuum of Care: From Acute to At-Home," will break down the practical applications of light and explain how to implement this modality into veterinary practice to achieve superior outcomes, and how to handle follow-up visits to extend these outcomes for increased patient care in-clinic and at home. 
Multi Radiance Medical invites all VMX attendees to visit Booth 1004 after the presentation to receive a free demonstration of the company's newest device, the AlphaVet, and demo recipients will get a free $50 gift card. VMX 2022 attendees can pre-schedule their 15-minute booth demo here.
The AlphaVet joins Multi Radiance's family of therapeutic lasers, including the clinical ACTIVet PRO series and the take-home My Pet Laser 2.0, to provide a complete approach to pain relief, tissue healing, and long-term care in veterinary medicine. This approach, known as the Laser Therapy Continuum of Care, is designed to give veterinarians the right non-invasive tools to meet clinical goals throughout a complete plan of care.
Learn more about the Laser Therapy Continuum of Care and schedule your demonstration here.