Validated - Optimized - Unrivaled. 
The most powerful, portable, and affordable therapeutic laser for Veterinary use, featuring Blue Light and 50 Watts of power.
Request a quote
MR5 ACTIVet PRO
The cordless, portable laser therapy system and successor to the MR4 ACTIVet™
With 50 W of Super Pulsed Laser power, 300% more total power than its predecessor, and 900% more blue light, the MR5 ACTIVet PRO quickly relieves pain, controls inflammation, and facilitates wound healing in animals.
The blue LED light accelerates wound repair and reduces bacteria in wounds, providing your pet with a fast, drug-free recovery.
New in the MR5 ACTIVet PRO Upgrade:
6 new frequency settings to treat even more conditions
Priority Principle settings built in to help guide treatments based on symptoms presented
New treatment modes for equine and small or large companion animals
Joule measurement and timer to help monitor how energy is delivered
Use red and blue light simultaneously to provide anti-inflammatory and antimicrobial therapy at the same time
Isolate and combine wavelengths to experiment with new wavelength combinations
Continuous wave and pulsed wave modes to vary power delivered
Saved Programs menu to log your favorite settings and modes for quick, easy access
Multi Radiance technology has proven its technology works, without limitations. Our technology safely delivers the most light to deep tissue and facilitates absorption.
The synchronous use of high power super pulsed laser, and ultra-bright infrared, red and blue LEDs optimizes the biological effects of the entire phototherapeutic window to accelerate healing and reduce pain.
MR5 ACTIVet PRO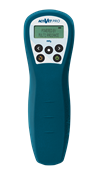 50W peak super pulsed power
Includes Multi Radiance's 3 proven frequencies
465 nm blue light for bacteria and wound management
Cordless
Rechargeable battery with up to 6 hours of continuous use
Non-invasive and drug-free
Protective travel silicone sleeve
LaserPuncture Trigger Point Probes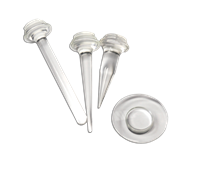 Easily attach to emitter aperture
Bend and focus light to smaller targeted areas
Easy to clean
Increase functionality of your laser without buying additional equipment
Includes 4 probes: Utility, Corporal, Auricular, Wound
Acupuncture without needles
next video
previous video
MR5 ACTIVet PRO™ Emitter (50,000mW)
Set of 4 LaserPuncture Trigger Point Probes
2 Pairs of Laser Goggles
Carrying Case
Operating Manual
Treatment Protocol Manual
2-Year Limited Warranty
MR5 ACTIVet PRO
| | |
| --- | --- |
| Laser radiation: | 905 nm |
| Broadband infrared radiation:  | 860 nm |
| Visible red light radiation: | 660nm |
| Visible blue light radiation:  | 465nm |
| Laser radiation peak pulse power: | 50W |
| Laser pulse duration:  | 110±20 ns |
| Broadband infrared radiation average power:  | 250 |
| Red light average power:  | 100 mW |
| Blue light average power:  | 200 mW |
| Radiation aperture:  | 4±0,4 cm² |
| Magnetic induction:  | 35±10 mT |
| Overall dimensions:  | 203x64x70 mm |
| Net weight:  | 250 g |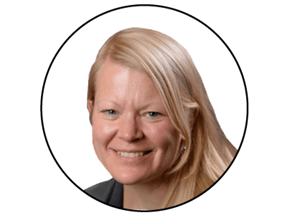 "I use the MR4 Super Pulsed Laser on every horse that I treat with acupuncture. It is very useful for the needle-averse horse, for particularly sensitive acupuncture points and for trigger points. During show circuits, I often treat horses more than once per week and incorporating the laser into every treatment helps keep the horses comfortable without getting sensitive to needles in areas that consistently need attention."
Lori A. Bidwell
DVM, CVA Dipl. ACVA Anesthesia
Large Animal Clinical Services Michigan State University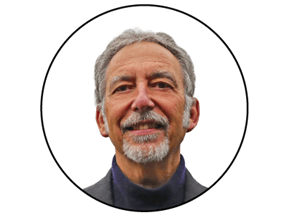 "The promise of Laser therapy is fulfilled by Multi Radiance. Super Pulsing delivers results for my companion animal clients for wounds, post operative healing and especially elder dogs with painful osteo arthritis inflammation in their joints. Faster more complete healing with no side effects. So safe, my clients can use it in the relaxed comfort of their home environment. Multi Radiance has earned my endorsement!"
Allen M. Schoen
DVM,
Author, 'The Compassionate Equestrian'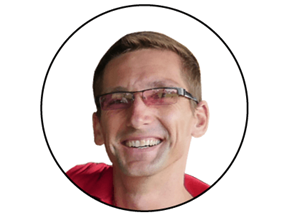 "It's very portable and very user-friendly so it's ideal to take it in your vehicle and use it in an ambulatory practice, and use it on-the-spot while you're treating patients and use it with other modalities as well."
Bart Halsberghe
DVM, Global Equine Veterinary Consulting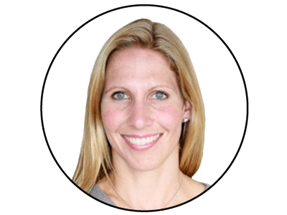 "It has been exciting to find something that was easy to use on the horses and gave us an opportunity to help our athletes be at the top of their game, and I wouldn't want to be without it now."
Liz Halliday-Sharp
Professional Equestrian Eventer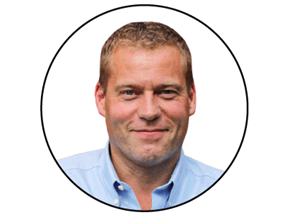 "We introduced Multi Radiance's ACTIVet PRO Super Pulsed Lasers into our practice in Heesch, Netherlands two years ago and we are loving them! Our clients' horses compete at the highest levels and soft tissue injuries are inevitable. These Lasers are safe for us to rent to our clients for use at their barns which we supervise and at competitions as they are also FEI-approved as safe for same day use on trigger points, etc. This continuity of treatments helps heal soft tissue injuries faster and is also very effective for wounds."
Erik Bergman
DVM, Sporthorse Medical Diagnostic Centre