Powerful - Portable - Safe 
The latest addition to the MR5 Super Pulsed Laser Series features 200 Watts of peak power, over 500mW mean output power, and nearly 8 times greater coverage area.
Request a quote
MR5 ACTIV PRO LaserShower
The new MR5 ACTIV PRO LaserShower is the latest addition to the MR5 Series from Multi Radiance Medical. With 200W peak super pulsed power and over 500mW mean output power, the MR5 ACTIV PRO LaserShower is our most powerful super pulsed laser yet.
Higher power also means faster treatment times and the 30cm² emitter aperture allows you to treat large areas quickly, like the low back, spine, and legs. The cordless MR5 ACTIV PRO LaserShower has a rechargeable lithium ion battery that lasts up to 8 hours of continuous use for treatment anywhere, anytime, without limitations.
Clinicians have more treatment options than ever with the MR5 ACTIV PRO LaserShower. Treat with the Standard Multi Radiance Technology settings in the ACTIV PRO Mode. Use preset frequencies and times in the Priority Principle Mode to treat specific conditions, and easily access your most frequently used settings in the Favorites Mode.
*This device is FDA-cleared under ILY 510(k) and indicated for temporary relief of minor muscle and joint pain, arthritis and muscle spasm, relieving stiffness, promoting relaxation of muscle tissue, and to temporarily increase local blood circulation where heat is indicated.
ACTIV PRO LaserShower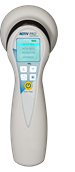 200W peak super pulsed power
500mw+ Average Power
30cm² coverage area
3 core wavelengths: 905nm super pulsed laser, 850nm infrared broadband, 630 visible red
470nm Blue light at full power and half power options
4 built-in treatment modules
Power of Class IV with the safety of Class 1M
No risk of overheating tissue
Cordless and portable
Rechargeable battery with 8 hours continuous use battery life
next video
previous video
ACTIV PRO™ LaserShower Emitter (200,000mW)
2 Pairs of Laser Goggles
Carrying Case
Operating Manual
Treatment Quick Reference Guide
2-Year Limited Warranty
MR5 ACTIV PRO LaserShower
| | |
| --- | --- |
| Laser radiation: | 905nm |
| Broadband infrared radiation:  | 850nm |
| Visible red light radiation: | 630nm |
| Visible blue light radiation:  | 470nm |
| Laser radiation peak pulse power: | 200W |
| Laser pulse duration:  | 70-90 ns |
| Broadband infrared radiation average power:  | 300 |
| Red light average power:  | 200 mW |
| Blue light average power:  | 250 mW |
| Radiation aperture:  | 30 cm² |
| Magnetic induction:  | 110±10 mT |
| Overall dimensions:  | 203x64x70 mm |
| Net weight:  | 250 g |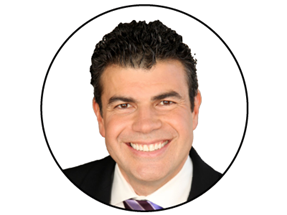 "The clinicians have been hit hard because of these changes that we're having, and when this happens, patients need care but the offices are closed or limited and doctors lose revenue. Now you can actually Bridge the Care and Revenue Gap caused by social distancing by prescribing and renting Multi Radiance PainAway Lasers to your patients for at-home laser therapy."
Dr. Fab Mancini
World Renowned Chiropractor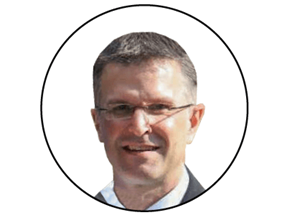 "After several months of research and loaner units from several companies, I decided to upgrade my laser to the MR4 by Multi Radiance Medical. This has been an excellent adjunct therapy to the Graston Technique that I use in my office."
Dr. John Bartholet
Body in Motion Chiropractic Clinic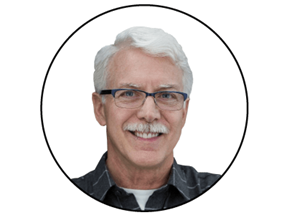 "I really like the cold laser technology as a natural adjunct for my practice. It is so affordable when you compare it to similar cold laser programs out there. This therapy is right in alignment with what chiropractic is all about which is healing the body from the inside out. I feel it gives healthcare doctors another vehicle to boost the body's natural healing ability. It's like a deep breath of fresh air for those stagnant areas of the body that are slow to respond otherwise. It compliments our adjustments we give to our patients. Photon light energy is natural and very powerful. Just look how photon energy effects plants! I think it's a great addition to any practice. I love the target technology the MR4 has which shows me exactly where to treat and how long to treat an area. I have been using this for 3 weeks now and see amazing results not only for my patients but with myself."
Dr. Ted Marriott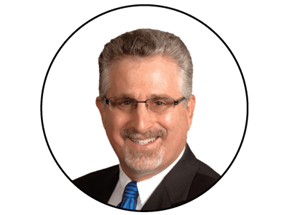 "As an educator, one of my missions has been to advance the art and science of the chiropractic profession. As a practitioner it has been to deliver the best patient outcomes. Throughout my career, I have been actively involved with many important technologies. I am particularly impressed with Multi Radiance MR4 Lasers, both in the performance of the product and in the way they do business. I would highly recommend Multi Radiance to anyone looking to add laser to their practice."
Dr. Mitch Mally
D.C.
Internationally Renowned Educator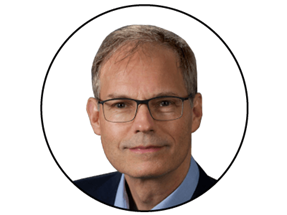 "Fantastic results for treating radiculopathies, adhesive capsulitis, sprain/strain, trigger points and ligament instabilities. I get much better and faster results than I used to with manual therapy. This laser is now glued to my hand!"
Alain Mongeon
D.C.
Solution Lombaire AMS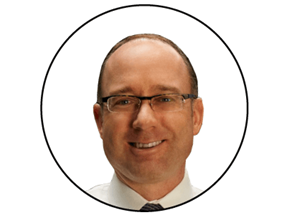 "The LaserStim's ability to not only help identify the area to treat, but also the dose required is truly an advantage. Having used other laser devices, I find this laser gets better results, is much easier to use, and may be insurance reimbursable."
Ronald (Chip) R. Weisel