Multi Radiance Veterinary Partners with Digatherm Thermal Imaging as the Worldwide Exclusive Distributor of Leading-Edge Veterinary Thermography Products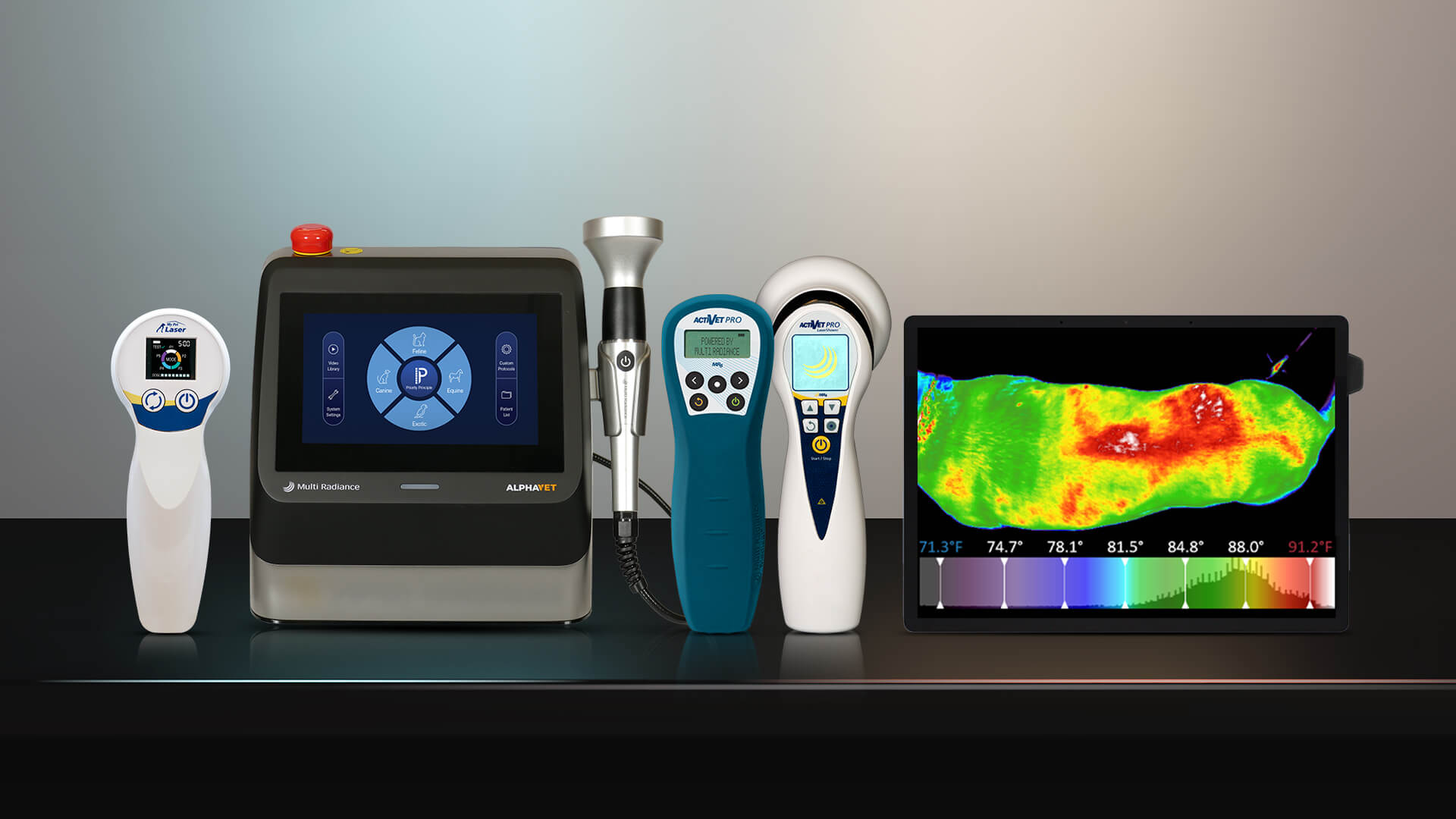 SOLON, Ohio - Multi Radiance Veterinary, leading developer of therapeutic laser technology, and Digatherm Thermal Imaging, a division of Infrared Cameras, Inc., are pleased to announce a commercial partnership.
Multi Radiance Veterinary (MRV) is excited to announce its role as the exclusive worldwide distributor of Digatherm Thermal Imaging infrared cameras. Laser therapy and thermal imaging have a long-standing synergistic relationship and MRV is excited about the potential this partnership holds for both technologies.
Thermal imaging uses a highly sensitive infrared camera to measure, compile, and analyze the electromagnetic energy emitted from a patient. This technology allows veterinarians to screen pets during wellness exams, lameness evaluations, and re-check appointments to visualize treatment progress and problem areas.
When problem areas are identified, MRV's therapy lasers can provide powerful solutions to pain and tissue healing. Combined with the use of infrared thermal imaging, practitioners can visually monitor improvement during plans of care and drive pet owner compliance with prescribed plans of care.
"We are excited to partner with Digatherm Thermal Imaging, whose innovative technology lends itself synergistically to our family of lasers across the entire continuum of patient care," says Max Kanarsky, MRV CEO.
Infrared Cameras, Inc.'s CEO, Gary Strahan commented, "We've been searching for the right partner to bring the full thermal imaging story together and we're excited to have found that partner in Multi Radiance Veterinary. With this combination of technologies, veterinarians will have all the tools they need to proactively screen for physiological abnormalities, provide non-invasive treatments with a full suite of clinic to home therapy lasers, and re-check progress to improve client compliance and overall pet care."
About Multi Radiance Veterinary
Multi Radiance Veterinary is a leading developer and manufacturer of laser therapy technology for relieving pain, reducing inflammation, healing wounds, and other common animal conditions. Multi Radiance Veterinary provides veterinary professionals with non-invasive, drug-free solutions for pets both in the clinic and at home.

About Digatherm Thermal Imaging
Digatherm by ICI provides advanced, industry-leading medical thermal imaging systems for large and small animal practices. Digatherm's portable, hand-held devices combine superior imaging equipment with the first veterinary-specific software, allowing easy capture, analysis, and reporting of thermal data. Visual, thermal images allow easy identification of patient conditions that require further diagnostics.