Surviving and Thriving in Veterinary Medicine: Multi Radiance Medical Sponsors Fetch San Diego 2021 Keynote Speaker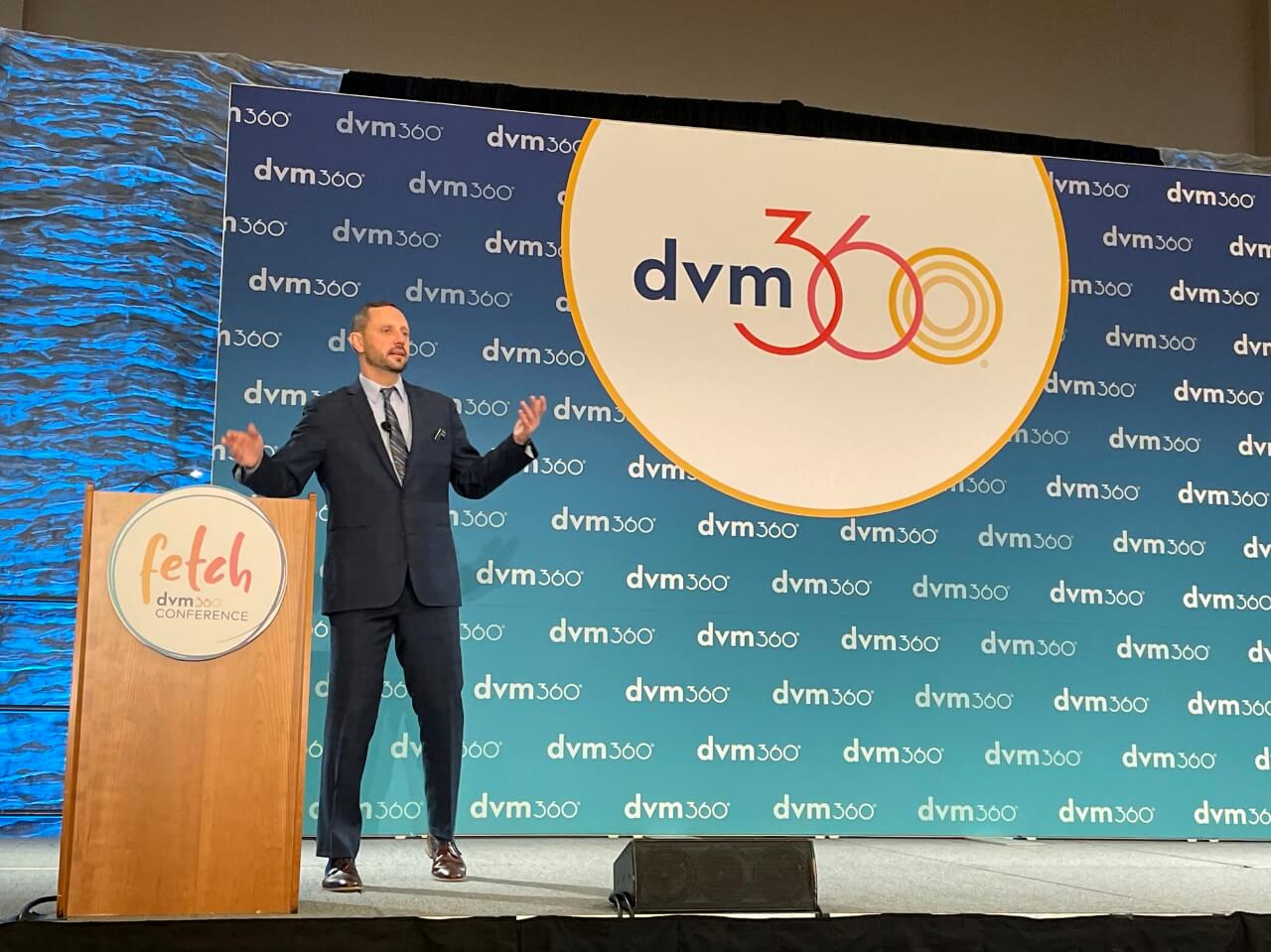 SAN DIEGO – Matthew Brunke, DVM, DACVSMR, CCRP, CVPP, CVA, delivered a powerful keynote speech about adapting and persevering in uncertain times at the 2021 Fetch dvm360 Conference in San Diego last month, sponsored by Multi Radiance Medical.
In his December 2 keynote, "Multimodal Approach to Veterinary Mobility Issues – What the COVID-19 Pandemic Taught Me," Dr. Brunke, Medical Director of Veterinary Surgical Centers in Virginia, spoke to a packed room of fellow veterinarians and technicians. He explained how the practice overcame a sharp increase in cases due to the pandemic and ultimately expanded their services to grow the business, thanks in part to adopting new technologies like rental laser therapy.
Because there are so many patients that cannot necessarily be seen, having a simple and straightforward laser therapy device to treat pain and inflammation at home helps increase compliance to get pets the care they need, Dr. Brunke said in an interview with dvm360.
Attendees of Dr. Brunke's keynote were then invited to participate in a raffle to win a new My Pet Laser 2.0 from Multi Radiance Medical. Enhanced with more power and features, this second-generation rental laser allows pet owners to continue pain-relieving laser therapy treatments for pets in the comfort of home under the veterinarian's direction, reducing the burden of care for both owners and veterinarians.
Four lucky attendees left Fetch San Diego as winners of a My Pet Laser 2.0: John Helmers, DVM, of Indiana; Kimberley Hom, CVT, of Connecticut; Kristine Jensen, DVM, of California; and Michele Price, VMD, of Virginia.
Watch Dr. Brunke's interview with dvm360 here and learn more about the My Pet Laser 2.0 here.