Bridging the Care Gap: Laser therapy company Multi Radiance Medical expands therapeutic laser rentals program in response to social distancing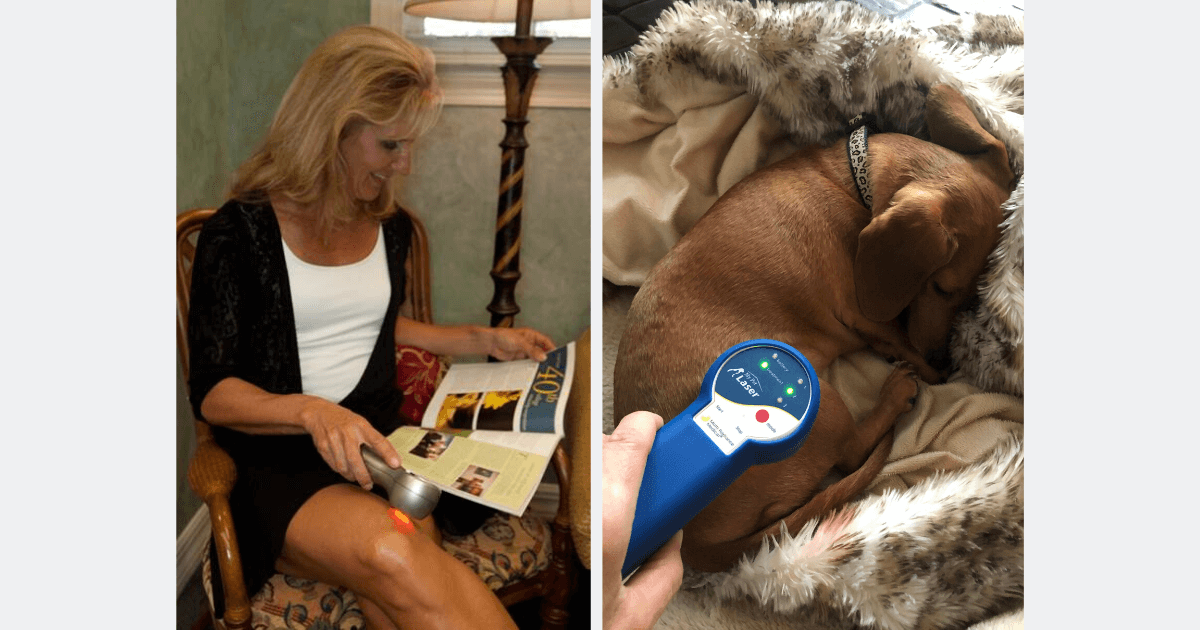 April 3, 2020 (SOLON, Ohio) - With states and countries on lockdown and residents advised to shelter in place to stop the spread of COVID-19, doctors and veterinarians may find their patients skipping much-needed treatments for pain and other ailments, creating a gap in continuity of care. Medical professionals can bridge this care gap with a laser therapy rental program from Multi Radiance Medical.
Multi Radiance Medical, based in Solon, Ohio, is a manufacturer of low-level laser therapy devices that relieve pain and accelerate recovery in humans, and treat over 300 common veterinary conditions in pets. The company's laser technology is cleared by the US Food and Drug Administration (FDA) as safe for use in the home, allowing patients and pets to get the therapy they need without leaving the house.
A doctor or veterinarian prescribes a custom treatment plan for the patient or pet. Multi Radiance's rental lasers – PainAway Laser for people and My Pet Laser for animals – have three pre-programmed settings and an automatic timer to make it easy for patients to administer the laser therapy themselves. The lasers are held directly on the affected area and treatments take anywhere from thirty seconds to a few minutes, and the technology is completely safe and highly effective.
With a weekly rental charge, patients get unlimited at-home use without the need to travel to the clinic multiple times a week and risk exposure; at the same time, the medical practice generates passive income and provides additional revenue that may have been lost during slow times.
"COVID-19 created a care gap that is growing daily between doctors, veterinarians and their patients, and Multi Radiance has a tangible solution to help with rental laser therapy," said Max Kanarsky, Multi Radiance CEO. "Everyday aches and pains did not just go away when we had to isolate away from others, and the same goes for our pets."
Multi Radiance recently hosted two webinars on Bridging the Care and Revenue Gap Caused by Social Distancing in both human and veterinary medicine. The webinars discussed new ways to manage patient pain and generate passive income for practices using a laser therapy rental program, how to cope with fewer visits during social distancing, how to properly disinfect rental lasers, and more.
In addition, Multi Radiance is now offering special pricing on rental laser therapy packages along with financing for qualified clinicians interested in starting their own laser therapy rental programs to help patients continue care safely at home.
The company has over 30 peer-reviewed, published studies validating its technology for safety and efficacy in relieving pain and accelerating recovery.
"Pain doesn't stop just because the rest of the world does, and we pride ourselves on continuing to provide the most accessible pain care solutions to doctors, veterinarians, and other medical professionals so patients can get the therapy they need," said Kanarsky.
To start your own laser therapy rental program, contact Multi Radiance, or call 800-373-0955.
About Multi Radiance Medical
Multi Radiance Medical manufactures FDA-cleared super pulsed laser therapy devices for pain management, accelerated recovery and more in human and veterinary medicine. For 15 years, Multi Radiance laser technology has offered medical and veterinary professionals a safe, non-invasive, and drug-free alternative to traditional prescription medications and surgery.