All
Chiropractic
General Medicine
Patient Zone
Physical Therapy
Sports Medicine
Veterinary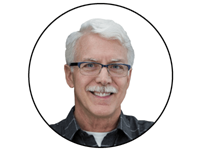 "I really like the cold laser technology as a natural adjunct for my practice. It is so affordable when you compare it to similar cold laser programs out there. This therapy is right in alignment with what chiropractic is all about which is healing the body from the inside out. I feel it gives healthcare doctors another vehicle to boost the body's natural healing ability. It's like a deep breath of fresh air for those stagnant areas of the body that are slow to respond otherwise. It compliments our adjustments we give to our patients. Photon light energy is natural and very powerful. Just look how photon energy effects plants! I think it's a great addition to any practice. I love the target technology the MR4 has which shows me exactly where to treat and how long to treat an area. I have been using this for 3 weeks now and see amazing results not only for my patients but with myself."
Dr. Ted Marriott,
D.C.
Pasadena, CA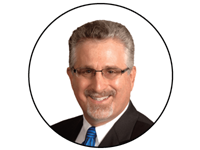 "As an educator, one of my missions has been to advance the art and science of the chiropractic profession. As a practitioner it has been to deliver the best patient outcomes. Throughout my career, I have been actively involved with many important technologies. I am particularly impressed with Multi Radiance MR4 Lasers, both in the performance of the product and in the way they do business. I would highly recommend Multi Radiance to anyone looking to add laser to their practice."
Dr. Mitch Mally,
D.C.
Internationally Renowned Educator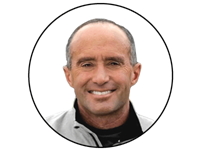 "MR4 lasers are now my go-to modalities for addressing lower extremity injuries that are slow to heal. The devices are typically used on all athletes in the facility, but I always send the portable MR4 ACTIV with any athlete who is traveling or heading to an event. We have seen great results." 
Alberto Salazar,
Nike Oregon Project Head Coach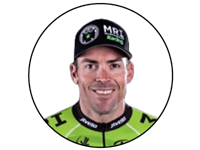 "We've used the Multi Radiance ACTIV Laser for months now on muscle soreness and it delivers as promised. We're recovering faster and that means everything in a sport where fractions of seconds mean winning or losing. Plan, Execute, Win...that's Monster Media Racing and now our ACTIV laser always travels with us. Highly recommended to everyone."
Jamie Paolinetti and Chris DeMarchi,
Monster Media Racing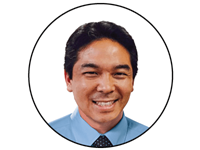 "Due to its portability, the Multi Radiance Medical laser has been easy to keep with me on the road and as my 'go to' modality for acute muscle strains or local inflammation." 
Robbie Ohashi,
PT, DPT, OCS, ATC, CSCS
Performance Physical Therapist, President of Performance in Motion
"I find low-level laser therapy very beneficial for my patients with chronic musculoskeletal pain syndromes, and an important adjunct with other interventions such as manual therapy and therapeutic exercise. Layering LLLT with other interventions such as kinesiological taping and instrument assisted soft tissue mobilization helps reduce pain and facilitate the healing process. I love the portability of the MR4 ACTIV unit and the combination of direct electrical stimulation with the MR4 Super Pulsed laser. Most of all, I appreciate the education and support provided by Multi Radiance backed by research."
Phil Page,
PhD, PT, ATC, FACSM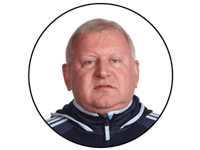 "The Multi Radiance Laser has been a primary device in our training room as well as on the road when we travel. We are highly selective as to what we use and what we are willing to invest our time and money in. We will not be without the Multi Radiance Laser System."
Chet North,
Director of Sports Medicine
Sporting KC, MLS
"It took me over 30 years to pull the trigger on a laser. Thank you Multi Radiance Medical. The MR4 has become an essential player of our practice for both the PTs and DCs as part of an active treatment plan. However it really shines with the athletes we treat and our ability to speed up a healthier return to play."
Dr. Alan Sokoloff ,
Former Baltimore Ravens Team Chiropractor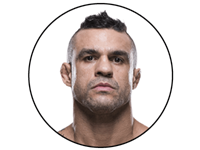 "Multi Radiance Lasers, my new allies in the recovery and increase of performance in the trainings." 
Vitor Belfort,
MMA Fighter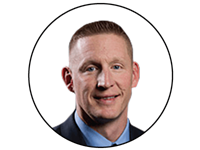 "The MR4 laser has become an integral tool in the maintenance and rehabilitation of our players." 
Nick Kenney,
Head Athletic Trainer
Kansas City Royals
Voted MLB Top Athletic Trainer 2011, 2013
2015 World Series Champions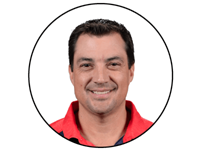 "Multi Radiance Medical's MR4 Laser device provides unparalleled pain relief for acute and chronic conditions, which allows for faster post-injury recovery during an intense season."
Chris Kingsley,
Head Athletic Trainer Los Angeles Kings
2012 & 2014 Stanley Cup Champions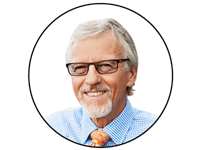 "I train doctors from all over the world in the A.M.I.T. method and many of them have purchased Multi Radiance Laser systems with the same amazing results. Together, the A.M.I.T. method and MR4 Laser system have taken sports chiropractic to an entirely different level in effectiveness. Multi Radiance's training program and customer service are the best I have found during my 37 year career. You have nothing to lose and everything to gain by trying the system in you clinic." 
Craig Buhler,
Former Team Chiropractor, Utah Jazz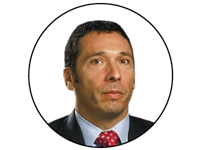 "The GameDay laser is easy to use, and can be used anywhere. It's one of the greatest technologies I've seen in my 20 years of practice."
Sol Cogan,
Former Detroit Lions Team Chiropractor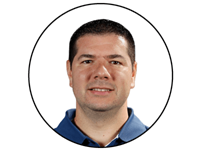 "We have evaluated and tested various lasers and Multi Radiance Medical's provides unparalleled pain relief." 
Tom Mulligan,
Head Athletic Trainer
Tampa Bay Lightning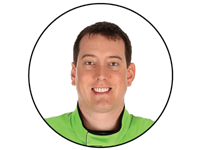 "The LASER was an instrumental part of my overall rehab. It helped me perform better in therapy by reducing pain while increasing circulation to speed up recovery. All of these things helped me to get back into my racecar much faster than anticipated by many doctors. Upon returning to racing, my therapist would continue treatment for pain control prior to the races as well."
Kyle Busch,
NASCAR Driver
2015 Sprint Cup Champion
"The GameDay has been a huge help in optimizing my performance. It allows me to train harder and recover faster. The biggest thing I've noticed is how it's reduced muscle fatigue and if you ask any CrossFit Games athlete, every second is going to count when you get into competition."
Scott Panchik,
Former College Football Player
CrossFit Games Athlete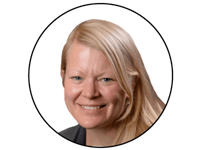 "I use the MR4 Super Pulsed Laser on every horse that I treat with acupuncture. It is very useful for the needle averse horse, for particularly sensitive acupuncture points and for trigger points. During show circuits, I often treat horsed more than once per week and incorporating the laser into every treatment helps keep the horses comfortable without getting sensitive to needles in areas that consistently need attention."
Lori A. Bidwell,
DVM, CVA Dipl. ACVA Anesthesia
Large Animal Clinical Services Michigan State University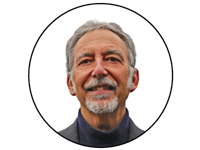 "The promise of Laser therapy is fulfilled by Multi Radiance. Super Pulsing delivers results for my companion animal clients for wounds, post operative healing and especially elder dogs with painful osteo arthritis inflammation in their joints. Faster more complete healing with no side effects. So safe, my clients can use it in the relaxed comfort of their home environment. Multi Radiance has earned my endorsement!"
Allen M. Schoen,
DVM,
Author, 'The Compassionate Equestrian'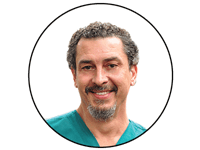 "Our Multi Radiance Lasers are used in a number of domains. One, is neurology as part of multiple wave theory to get animals with some pretty bad neurologic disease moving a lot faster. Two, it accelerates wound healing both on the surface and deep in bone, tendon, ligament muscle and cartilage. We picked this Laser for several reasons. First, it's Super Pulsed with multiple synergistic wave lengths and frequencies. Next, its Class 1M allows us to be extremely safe with our patients. I don't have to worry about a tech accidentally burning a patient. The beauty of Multi Radiance Lasers? They obey the first principle I go by; do no harm. I highly recommend this company."
Albert Nunez,
DVM, Animal Hospital at Baldwin Park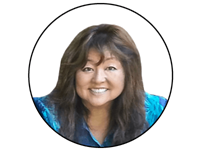 "This laser has changed my life. Being able to treat over 300 conditions without the use of medications or side-effects has changed my mobile practice. My only regret is that I didn't purchase this laser sooner."
Yukiko Kuwahara,
DVM, DRIC
Colorado and California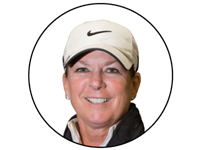 "Working with high-level equestrian and equine athletes, it's important to get them back to competition in a timely fashion. I've found that the ACTIVet PRO is very useful for me. It's durable and extremely effective, and I think it's something everyone will want in their toolbox."
Sharon Classen,
PT, Equine Physiotherapist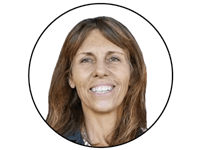 "Multi Radiance has changed my opinion of how laser works and I've seen some really incredible results with lasers for wounds, summer sores, and myofascial release in horses."
Arlene White,
PT, Animal Rehab Institute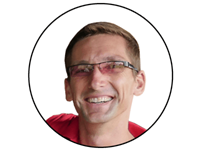 "It's very portable and very user-friendly so it's ideal to take it in your vehicle and use it in an ambulatory practice, and use it on-the-spot while you're treating patients and use it with other modalities as well."
Bart Halsberghe,
DVM, Peninsula Equine Medical Center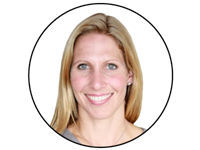 "It has been exciting to find something that was easy to use on the horses and gave us an opportunity to help our athletes be at the top of their game, and I wouldn't want to be without it now."
Liz Halliday-Sharp,
Professional Equestrian Eventer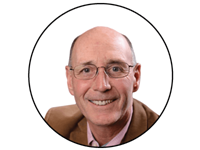 "We have used the MR4 ACTIVet with success on many soft tissue conditions in sport horses to aid in reducing inflammation and stimulating the reparative processes. We have seen regional muscular benefits of relaxation and improved movement through laser treatment of the axial skeleton. It is easy-to-use for clients and well tolerated by the horses."
Duncan Peters,
DVM, Diplomate ACVSMR,
Therapy DirectorWorld Equestrian Games Michigan State University- Equine Lameness and Sports Medicine USEF Eventing High Performance Attending Veterinarian; FEI Treating Veterinarian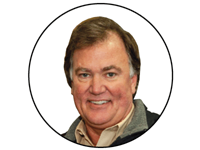 "We're very impressed with the MR4 ACTIVet laser for equine physiotherapy."
Kent Allen,
DVM
Veterinary Services Director World Equestrian Games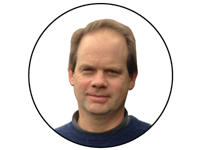 "The MR4 ACTIVet is a great way to help manage common injuries in equine athletes. It is user-friendly, safe and effective. I recommend it highly to my clients."
Mark Revenaugh,
DVM
Northwest Performance Equine
USEF, Head Vet, U.S. Eventing Team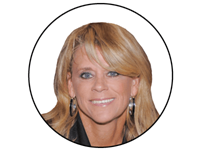 "My vet and I agree that in today's tough competition world you have to have an edge. The MR4 ACTIVet is my edge to keep my horses happy and healthy. I highly recommend Multi Radiance Veterinary!"
Dena Kirkpatrick,
World-renowned barrel racing champion and clinician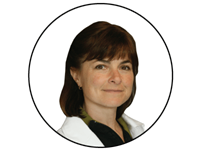 "We have used the MR4 ACTIVet Laser in a 3 day-per-week protocol for our top endurance horses to keep them supple and comfortable while in a rigorous training program. My husband used it with great results following a work related injury to his own knee, and a friend used it for a shoulder problem until I forced him to return it so I could treat our horses. It is easy to use and I recommend it all the time."
Meg Sleeper,
VMD
DACVIM, Endurance Team '12 London '14 WEG, Section of Cardiology
Department of Clinical Studies University of Pennsylvania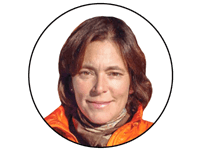 " This laser is one of the best things that ever happened to me in my practice. I can do acupuncture points, I can relieve any soft tissue injury around if I'm trying to do some chiropractic manipulations and ease the muscles before I do any adjustments. Healing wounds, soft tissue injuries, it's remarkable, just remarkable."
Dr. Heather Mack,
Balanced Mouth Dentistry and Holistic Horse Health at Balanced Equine Wellness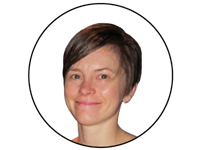 "Rental lasers have been a tremendous addition to our rehabilitation and acupuncture practice.  Having these safe and effective lasers available for home-use for our clients has helped us improve comfort and recovery times for many of our patients.  Owners enjoy being able to get involved and this gives them a way to help impact the healing process.  Not only do these rental lasers make for improved patient care, but they also make good business sense.  Our fleet of rentals just keeps growing!"
Jessica Rychel,
DVM
Diplomate American College of Veterinary Sports Medicine & Rehabilitation (DACVSMR), Certified Canine Rehabilitation Practitioner, Certified Veterinary Medical Acupuncturist, Fort Collins Veterinary Emergency & Rehabilitation Hospital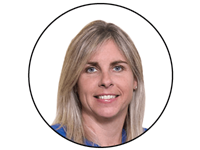 "Multi Radiance Medical adds a safe effective new therapy for my patients. I use it for a wide range of conditions, especially arthritis."
Stacey Huber,
DVM
Owner, Oasis Animal Hospital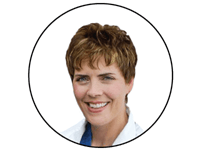 "I have used it on painful anal glands with success, and have added it to my protocol after acupuncture for disc problems and have seen faster pain relief."
Deb Brown,
DVM
Pequot Lakes Animal Hospital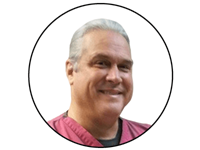 "We have 12 rentals, 18 total Lasers. Great product, brings lot of patient pain relief, a home run."
John Charos,
DVM, Central Veterinary Associates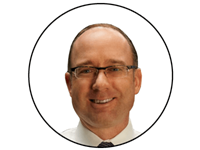 "The LaserStim's ability to not only help identify the area to treat, but also the dose required is truly an advantage. Having used other laser devices, I find this laser gets better results, is much easier to use, and may be insurance reimbursable."
Ronald (Chip) R. Weisel,
DC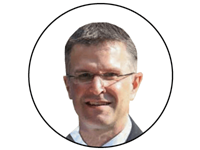 "After several months of research and loaner units from several companies, I decided to upgrade my laser to the MR4 by Multi Radiance Medical. This has been an excellent adjunct therapy to the Graston Technique that I use in my office."
Dr. John Bartholet ,
Body in Motion Chiropractic Clinic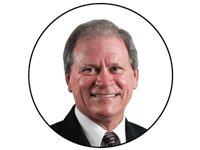 "After several months of research and loaner units from several companies, I decided to upgrade my laser to the MR4 by Multi Radiance Medical. This has been an excellent adjunct therapy to the Graston Technique that I use in my office."
Mark Charrette,
Body in Motion Chiropractic Clinic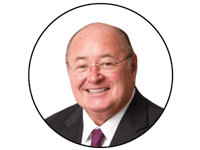 Low-level lasers have become mainstream modalities in the treatment and rehabilitation of a variety of conditions, having established evidence base use in pain relief several years ago. I use the Multi Radiance Laser on a daily basis
Dr. Frederick (Ted) R. Carrick, DC, PhD.,
Distinguished Professor of Neurology,
Life University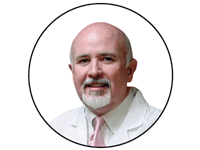 "I was introduced to Multi Radiance and their advanced Laser Technology at the WFC Congress in Rio De Janeiro in the spring of 2011. it has become part of my everyday treatment protocol ever since. Easy-to-use and effective, it is the perfect adjunct to chiropractic care."
Dr. J. Michael Flynn,
D.C.
Former President of the World Federation of Chiropractic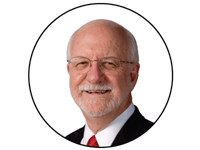 "Our partnership with Multi Radiance Medical will enable us to bring innovations to chiropractors around the world who are seeking solutions to chronic patient care issues."
Arlan W. Fuhr,
D.C.
Co-founder & CEO,
Activator Methods International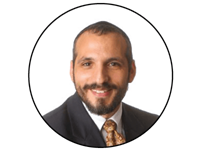 "As a doctor, I've been treating patients for 13 years. In our offices, we've been using laser technology to treat acute and chronic pain. I highly recommend the laser because it will help your pain go away."
Nosson S. Goldfarb,
MD
Integrative Medicine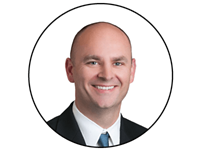 "The Super Pulsed Laser provided by Multi Radiance Medical has dramatically improved our outcomes in both the clinic and training room settings. It has helped speed recovery and decrease symptom levels where other modalities have failed. This is the future of medical modalities and should be incorporated into every PT clinic and Athletic Training Room. I appreciate you helping us get ahead of the competition both as a clinic and as a NASCAR race team."
Ken Breath,
PT, ATC, LAT
Ortho Carolina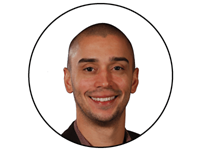 "In the past 8 years I have tested at least 15 different lasers in my lab aiming to identify the best parameters for sports enhancement and exercise restitution. Multi Radiance Medical has the best outcomes over those 15 brands I have tested, so I strongly recommend the use of Multi Radiance Medical technology."
Ernesto Leal-Junior,
Prof. PhD, PT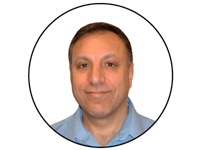 "MR4 is the best physical therapy tool since the McKenzie method! As a physical therapist I'm interested in scientifically based modalities that are not only good on paper but in outcomes. I have had great success using the MR4 laser system. With patients having less swelling and pain I can perform manual therapy and therapeutic exercises earlier in their rehabilitation and better meet our functional goals." 
Vince Giardina,
PT, MPT, RD, CLS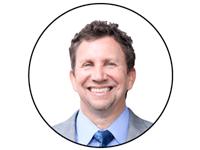 In my professional opinion, the MR4 Super pulsed laser provides clinicians with a safe, effective tool for treating many types of injuries and conditions to manage pain without drugs. I recommend Multi Radiance without hesitation because of the success we have had in our practice
Dr. Jay Greenstein ,
CEO of the Sport and Spine Companies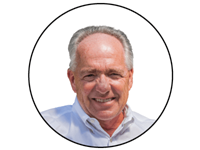 "A friend recommended the PainAway to me after seeing how much pain I was in during a round of golf. Since then, I've used the PainAway at least once per day,
and my knee has felt the best it's been in 10 years. "
Craig,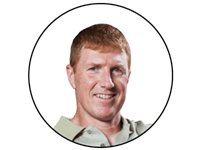 "The PainAway laser is non-invasive, easy-to-use, safe and drug free. As a registered nurse, I'm very happy to find a product that is safe for my daughter's knee pain."
Mike,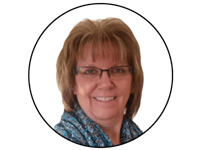 The PainAway is an absolute miracle; I had been suffering from plantar fasciitis. A friend set me up with ordering a PainAway, and it has been the best investment, and I have not been disappointed. I have used it on one of my friends who had knee pain, and it has helped him also. I would totally recommend this laser to anyone!
Cynthia Lincoln,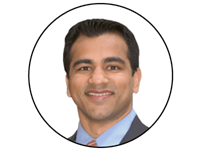 "This non-invasive and easy to utilize therapy has been well received by our patients. We are very pleased with the positive outcomes we are seeing"
Kalyan Lingam,
MD, Pain Care Specialist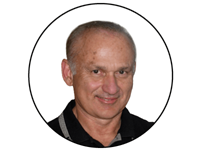 "During my 35 years of practice, MR4 Super Pulsed Laser with Probes is the most clinically effective adjunctive treatment for soft tissue mobilization and managing trigger points. My patient outcomes have improved dramatically since integrating the MR4 Laser into my treatment protocols." 
Robert Donatelli,
PhD, PT
National Director of Sports Specific Rehabilitation and Performance
Enhancement Programs - Physiotherapy Associates in Las Vegas