The perfect fit for any equine practice. 
Treat hundreds of conditions in the clinic with ACTIVet PRO system and rent the ACTIVet laser to clients for at-home care.
Request a quote
ACTIVet PRO Equine Combo Package
Powerful, safe, and easy-to-use, the ACTIVet PRO Equine Combo provides the ultimate convenience and improved healing outcomes by solving treatment inconsistency for rehabilitation.
With 50 W of Super Pulsed Laser power, 300% more total power than its predecessor, and 900% more blue light, the ACTIVet PRO provides more power and faster treatment times without raising skin temperature, making it the safest high powered laser on the market.
Let your clients take part in the healing process with ACTIVet rentals. The easy-to-use ACTIVet features 25 W and the same super pulsed laser, infrared, and red radiances found in the ACTIVet PRO, making it perfect for clients to provide fast pain relief at home and safe for use pre- and post-events.
Both lasers feature blue LED light to accelerate wound repair and reduce bacteria in wounds, providing your clients' horses with a safe, fast and drug-free recovery.
next video
previous video
1 MR4 ACTIVet PRO laser
1 MR4 ACTIVet laser
2 pairs of laser goggles
Carrying Case
One set of 4 LaserPuncture Trigger Point Probes
Operating Manual & User's Guide DVD
Treatment Protocol Manual
Technical Specifications
ACTIVet PRO
| | |
| --- | --- |
| Laser radiation: | 905 nm |
| Broadband infrared radiation: | 860 nm |
| Visible red light radiation: | 660nm |
| Visible blue light radiation: | 465nm |
| Laser radiation peak pulse power: | 50W |
| Laser pulse duration: | 110±20 ns |
| Broadband infrared radiation average power: | 250 |
| Red light average power: | 100 mW |
| Blue light average power: | 200 mW |
| Radiation aperture: | 4±0,4 cm² |
| Magnetic induction: | 35±10 mT |
| Overall dimensions: | 203x64x70 mm |
| Net weight: | 250 g |
ACTIVet
| | |
| --- | --- |
| SUPER PULSED LASER RADIATION: | 905 nm |
| BROADBAND INFRARED RADIATION: | 875 nm |
| VISIBLE RED LIGHT RADIATION: | 640 nm |
| VISIBLE BLUE LIGHT RADIATION: | 470 nm |
| RED LIGHT PULSE REPETITION FREQUENCY: | 2 Hz |
| BLUE LIGHT PULSE REPETITION FREQUENCY: | 2 Hz |
| LASER RADIATION PEAK PULSE POWER: | 25W |
| BROADBAND INFRARED RADIATION AVERAGE POWER: | 60±30MW |
| RADIATION APERTURE: | 4±0.4CM² |
| MAGNETIC INDUCTION: | 35±10MT |
| Net weight: | 250 g |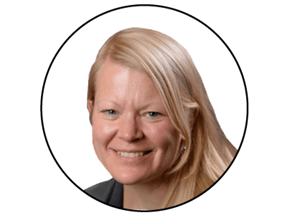 "I use the MR4 Super Pulsed Laser on every horse that I treat with acupuncture. It is very useful for the needle-averse horse, for particularly sensitive acupuncture points and for trigger points. During show circuits, I often treat horses more than once per week and incorporating the laser into every treatment helps keep the horses comfortable without getting sensitive to needles in areas that consistently need attention."
Lori A. Bidwell
DVM, CVA Dipl. ACVA Anesthesia
Large Animal Clinical Services Michigan State University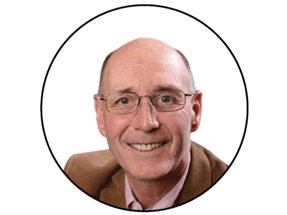 "We have used the MR4 ACTIVet with success on many soft tissue conditions in sport horses to aid in reducing inflammation and stimulating the reparative processes. We have seen regional muscular benefits of relaxation and improved movement through laser treatment of the axial skeleton. It is easy-to-use for clients and well tolerated by the horses."
Duncan Peters
DVM, Diplomate ACVSMR,
Therapy DirectorWorld Equestrian Games Michigan State University- Equine Lameness and Sports Medicine USEF Eventing High Performance Attending Veterinarian; FEI Treating Veterinarian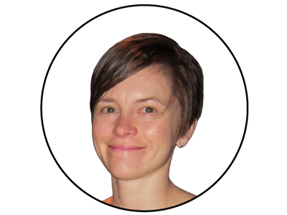 "Rental lasers have been a tremendous addition to our rehabilitation and acupuncture practice.  Having these safe and effective lasers available for home-use for our clients has helped us improve comfort and recovery times for many of our patients.  Owners enjoy being able to get involved and this gives them a way to help impact the healing process.  Not only do these rental lasers make for improved patient care, but they also make good business sense.  Our fleet of rentals just keeps growing!"
Jessica Rychel
DVM
Diplomate American College of Veterinary Sports Medicine & Rehabilitation (DACVSMR), Certified Canine Rehabilitation Practitioner, Certified Veterinary Medical Acupuncturist, Fort Collins Veterinary Emergency & Rehabilitation Hospital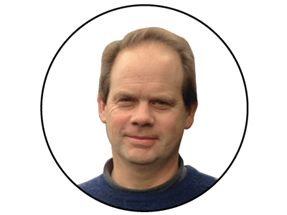 "The MR4 ACTIVet is a great way to help manage common injuries in equine athletes. It is user-friendly, safe and effective. I recommend it highly to my clients."
Mark Revenaugh
DVM
Northwest Performance Equine
USEF, Head Vet, U.S. Eventing Team