The Laser Therapy Continuum of Care
A complete approach to pain relief, tissue healing, and long-term care.
Learn More
Request a demo
Why use lasers for veterinary treatment?
Multi Radiance Medical's Veterinary Laser Therapy devices provide accelerated pain relief and healing. This safe and powerful technology is applied with a cordless hand-held applicator providing targeted Super Pulsed Laser light that stimulates cell regeneration. Throughout the world, laser therapy is used to relieve acute/chronic pain, back pain, carpal tunnel, arthritis pain, fibromyalgia, tennis elbow, muscle strain, bursitis, tendonitis, and other injuries in humans; now we're bridging the gap and offering safe and effective laser therapy for all aspects of Veterinary care.
Multi Radiance Laser Therapy can be particularly helpful in reducing pain and enabling arthritic animals to be more active. It also is beneficial in managing wounds and dermatological abnormalities including hot spots, lick granulomas, otitis externa, pyoderma and healing of surgical incisions. If there is infection, blue light therapy can be used to reduce the bacterial load and minimize the need for anti-microbial therapy. Finally, Multi Radiance Laser Therapy can speed healing by decreasing pain and inflammation and promote blood flow to the affected areas.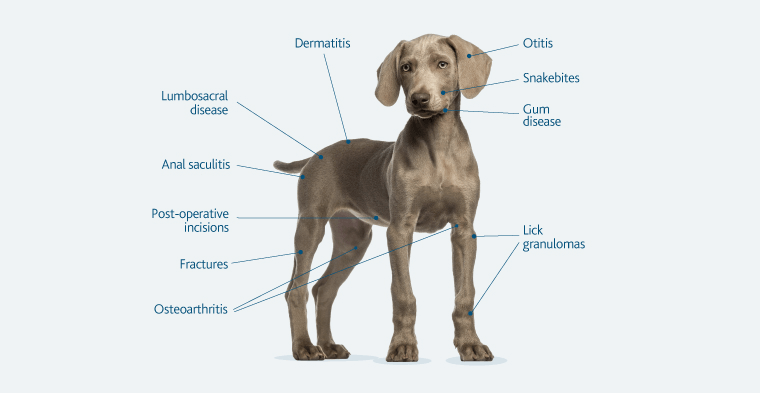 Our Laser also treats these conditions:
Pododermatitis
Bursitis and tendonitis
Gingivitis, stomatitis and tooth extractions
Rodent ulcers and feline acne
Cystitis
Feline asthma
Rhinitis, sinusitis
Trauma
Hip dysplasia
Pyotraumatic dermatitis (hot spots)
Inflammatory bowel disease
Dermatomyositis
Tail fractures
Acupuncture
Some conditions will improve with one or two treatments, such as post-surgery and acute pain, while other conditions may require a series of visits over a few weeks, like lick granulomas and otitis.
Technology
The Multi Radiance Cascade Energy Effect™ uses a sophisticated software algorithm to synergize multiple wavelengths that allow the body to have the optimal absorption of photons. LaserSweep™ changes the number of Laser pulses emitted per second to scan target tissue from superficial to deep, preventing bodily adaptation and resilience to its therapeutic effects. This, combined with the global experience and outstanding educational capabilities of Multi Radiance Medical, makes the decision of buying a therapeutic Laser easy. We have the "know-how" and even more importantly, the "how-to." We are recognized as the best in converting that knowledge into clinical skill sets for you.
Multi Radiance Technology Explained
Since its beginnings as a space age invention over 30 years ago, our technology was designed and refined specifically for non-invasive applications. It synergistically matches a unique and proprietary combination of radiances, each designed for a particular pathway in the blue, red, and near infrared light window.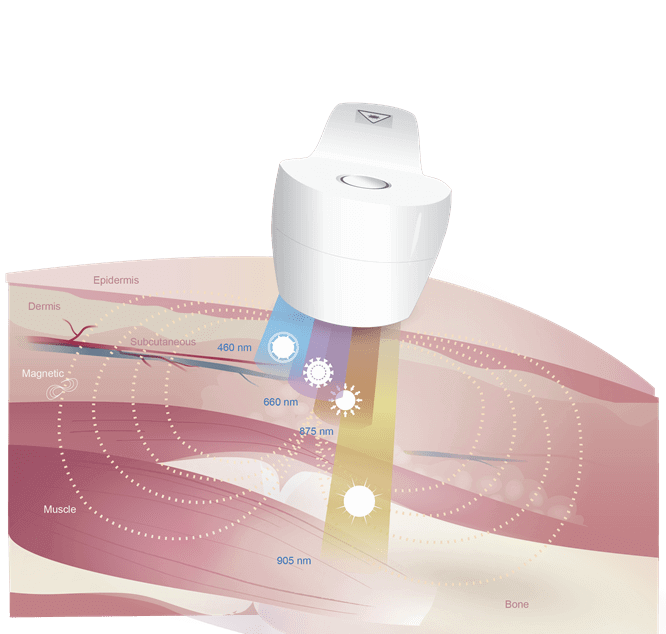 Proven, Powerful, Safe and Effective
Multi Radiance Super Pulsed Lasers use innovative technology to deliver light energy to tissue, which reduces pain and increases circulation.
Cascading Energy Effect™ Multi Radiance Super Pulsed Lasers combine three clinically proven wavelengths to create the Cascading Energy Effect™, allowing for deeper penetration and enhanced absorption of light.

Super Pulsed Laser
The super pulsed laser (905nm) produces high powered light in billionth-of-a-second pulses. The power of each pulse drives the photons deep into the target tissue. Multi Radiance Medical technology creates a high photon density, strongly reducing pain and improving micro-circulation.

Infrared SLDs
Pulsed broad band infrared emitting diodes (875nm) penetrate shallower tissue depths than the laser but provide a broader spectrum of coverage

Pulsed Red LEDs
Pulsed red light (660nm) penetrates shallower depths

Pulsed Blue LEDs
Pulsed Blue Light (465nm) superficial penetration

Static magnetic field
Static magnetic field keeps ionized molecules of tissue in a dissociated state, enhancing the body's potential to absorb energy.
Most popular questions
What is low-level laser therapy?
Also known as soft laser, low-level laser therapy is a form of photo-therapy used to stimulate tissue repair and provide pain management. The laser uses focused red and infrared light to stimulate tissue at and below the surface of your pet's skin. The biochemical effect of the low-level light increases the production of cellular energy and thus promotes cellular regeneration, production of collagen for tissue repair, and vascular dilation and synthesis for better circulation. Light from the low-level laser also encourages production of the body's natural pain-relievers.
What is the history of low-level laser therapy in veterinary medicine?
The first low-level laser was developed in 1960 and early testing showed an increase in the speed and overall success of the healing process when it was used. Originally used for wound repair, clinical trials done throughout the 1970's showed the applicability of the low-level laser in therapy to be more widespread than previously thought. The 1990's came with the invention of more powerful and effective versions of the cold laser, eventually increasing its popularity in the field of rehabilitation.
How can my pet benefit from low-level laser therapy?
If your pet has sustained an injury, undergone orthopedic surgery, or suffers from arthritis or other painful conditions, they may be a candidate for low-level laser therapy. The low-level laser not only speeds the healing process but affects the overall quality of the repaired tissue. Muscle, tendon and ligament injuries require increased collagen production for successful healing and the low-level laser stimulates this function. The light also increases vascular growth and dilation for improved circulation in pets that may have limited movement. Pets experiencing pain from their condition may find relief from cold laser treatments. The biochemical effect of the low-level laser boosts the body's production of endorphins. Low-level laser therapy is another great way to treat the source of the pain, thereby making it less likely that your pet will need additional pain reducing medication
What conditions are most often treated with low-level laser therapy?
Low-level laser can be used to treat a myriad of conditions but within the realm of rehabilitation is used mainly on musculoskeletal injuries, soft tissue injuries (sprains and strains) and arthritis. It also helps to release tight muscles, stimulate nerve regeneration, reduce inflammation and aid in pain management. Arthritic Pain Hip Pain Musculoskeletal Pain Myofascial Pain Stress Pain Bruising Edema Hematomas Lesions Tendon, ligament injury and soreness Shoulder Pain Traumatic and oversue injuries Scar Tissue Ulcers and other persistent non-healing wounds Splints Strains Sore back Ankle, hock injuries Stifle injuries Bone chips Hoof conditions: abscesses, bone spurs, inflammation, navicular, ringbone and laminitis Inflammatory conditions: acute or chronic otitis (ear problems), anal gland inflammation, periondontitis (gingivitis, hot spots, lick granulomas, idiopathic cycstitis (bladder inflammation), sinusitis, rhinitis (nasal problems)
Who practices low-level laser therapy?
Your pet will receive their cold laser treatment from a trained animal rehabilitation therapist (ART) . He/She may incorporate the low-level laser into other forms of therapy such as therapeutic massage or therapeutic exercise, or it may be done independently.
On which types of animals is low-level laser therapy practiced?
Animals involved in sports or other physically demanding activities have been the most common candidates for low-level laser therapy. Horses and sled dogs are among those most frequently benefiting from this form of therapy, as their lifestyles make them more prone to injury. However, as the field of canine and feline rehabilitation expands, use of the low-level laser is becoming more popular as it has some tremendous benefits.
How successful is low-level laser therapy?
Because low-level laser therapy has a cumulative effect, for best results treatments should be done at the frequency recommended by your veterinarian. Low-level laser therapy is often recommended in conjunction with other modalities to provide the best outcome and may be used as either a primary or complimentary therapy.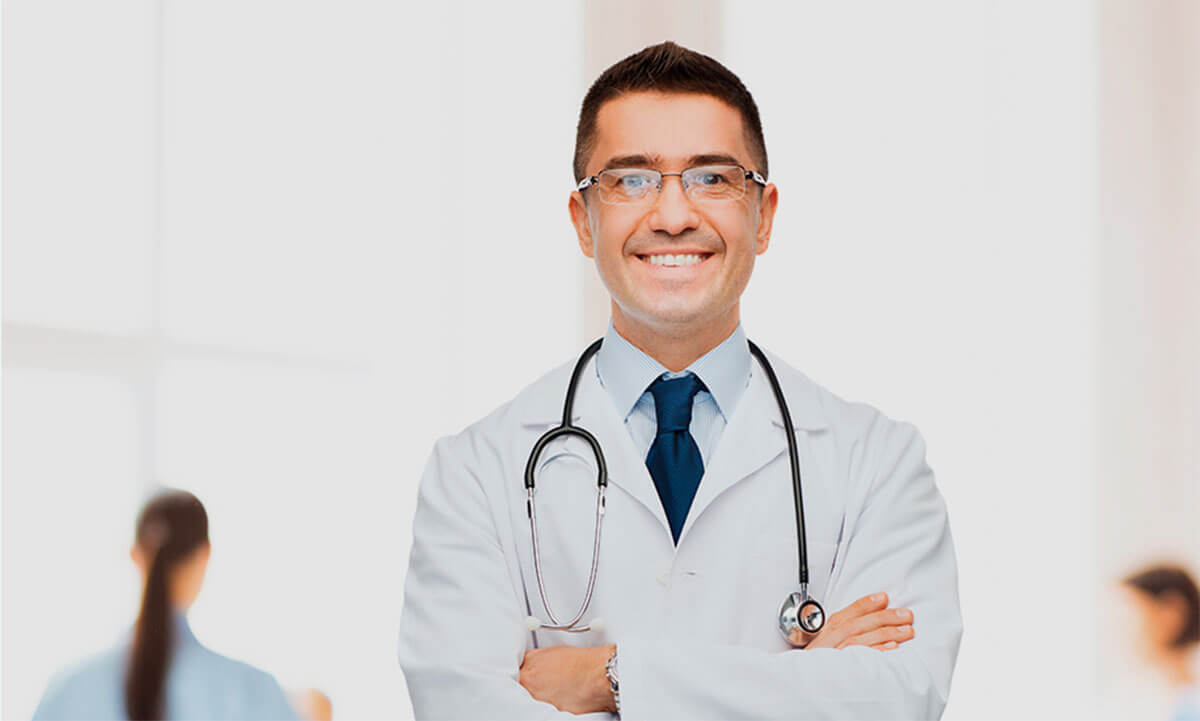 Judged by the Company we Keep