DUAL LASERSHOWER SYSTEM
The world's safest high powered therapeutic portable lasers in a Hands Free package that will put your practice on the leading edge of Pain Management. Super Pulsed Laser technology that is non-thermal, safe, effective, and side effect free therapy, along with all the educational resources needed for you and your staff.
(2) PRO LaserShowers
(1) cart with (2) unattended armatures
(1) Surface Go TM
1-year subscription to Laser Therapy University
1-year subscription to NEW Protocol Builder.
BUY NOW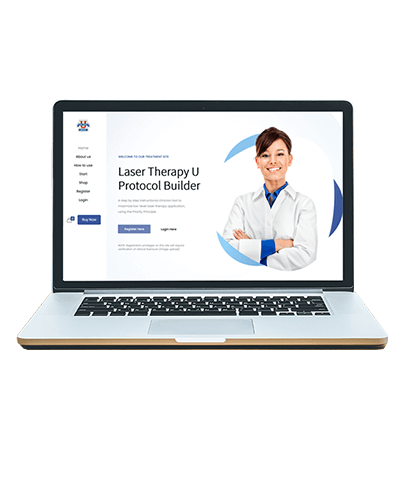 SUPER PULSED LASER TECHNOLOGY
Unattended means clinicians can retain social distancing
World's Safest High Powered Laser means that treatment times will be shortened without compromising patient safety.
Technology that has been proven and published in peer-reviewed journals.
Laser Therapy University subscription provides hundreds of studies, protocols, videos and webinars to educate clinicians on the optimal use of MRM Super Pulsed Lasers.
Protocol Builder is an online "treatment room" guide, to allow the clinician or their assistant to evaluate the patient and select the best therapy for them.
The Process
Step 1 - Customer submits application to NCMIC
Step 2 - 2-4 business hours to process applicaton and receive credit decision
Step 3 - Upon approval, NCMIC will ask for a copy of the sales order INCLUDING applicable tax
Step 4 - NCMIC sends documents to customer via DocuSign for electronic signatures
Step 5 - With customer's signatures, NCMIC sends PO and Payment to Multi Radiance
APPLY NOW
NCMIC Contact
Emily Blair
Phone: 515-313-4593
eblair@ncmic.com