A Wounded Soldier's Journey - From Opioids to Drug-Free Recovery with Multi Radiance Medical's Laser Therapy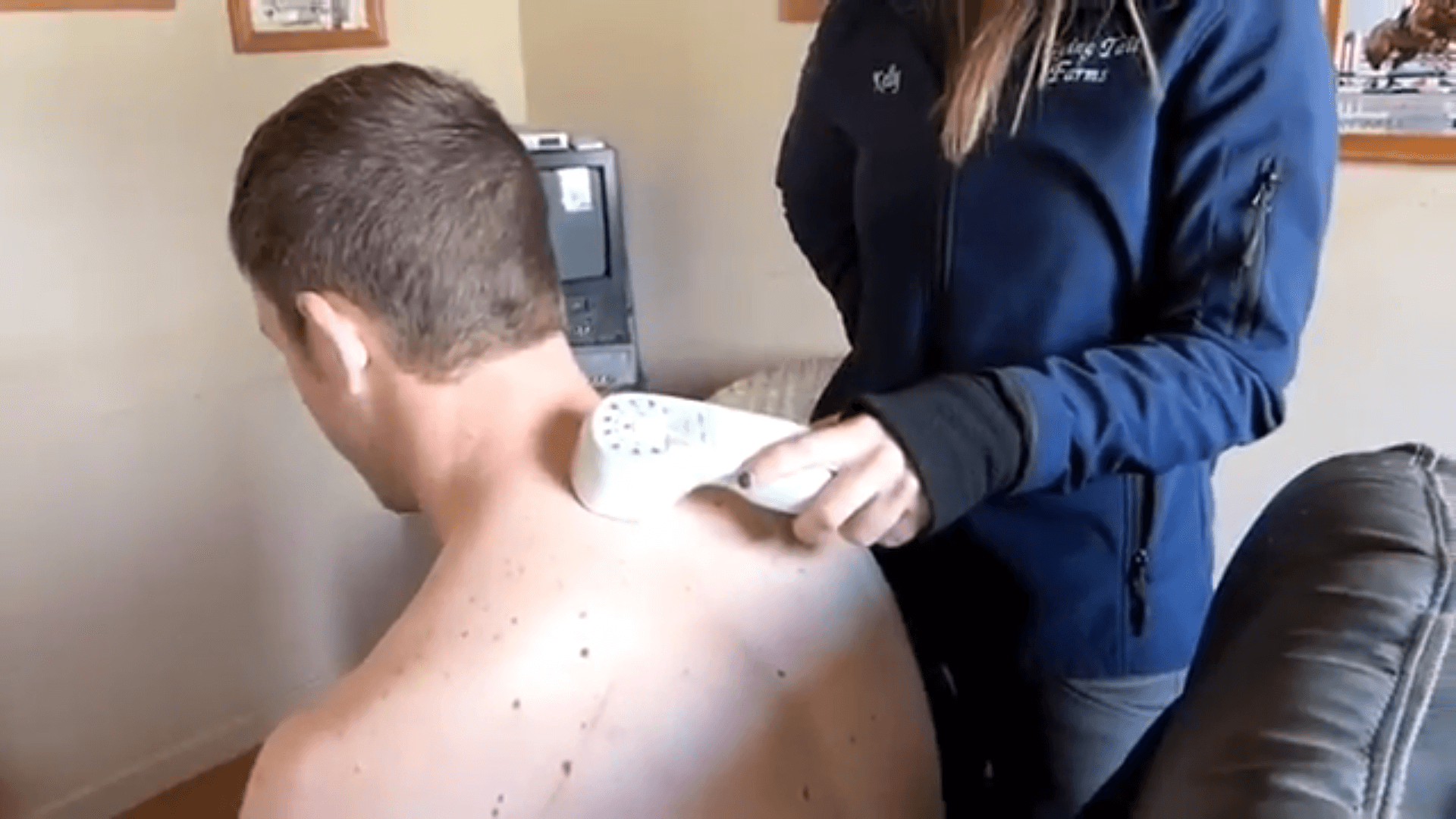 Tyler Gregory is no stranger to injury. As a high school football player, he suffered a concussion and could no longer play on the team. That did not stop him. After football, he started competing in something even riskier: off-road motorcycles.
The warrior in him never let him quit, so when he graduated from high school, he enlisted in the U.S. Army. At the tender age of 19, he began his first deployment in Afghanistan.
Within a year's tour, he got wounded three times. He got shot. He fell off a cliff. An IED blew up his MRAP (mine resistant ambush protected vehicle). Even when told he could return home, he insisted on finishing the remainder of his deployment with his "Wild Boar" brothers.
Upon returning from deployment, due to the effects of the injuries he suffered, he got told that his body no longer met army standards and was forced to retire at the age of 21 with his disabilities.
Meanwhile, due to the extent of his injuries which included extensive nerve damage, he was in constant pain. After an out-processing program, his health care was then handed over to the Veterans Administration (VA).
First, the doctors prescribed Tramadol for pain relief. When that proved ineffective, he graduated to oxycodone. Being on narcotic painkillers became a vicious, dangerous cycle. "At such a young age, I did not want to start myself down a track of opiate dependency. I have seen first hand what it can lead to, as well as the damage that can be done to stomach, liver, and kidneys," says Tyler.
The other treatment option outside of pain medications the VA offered was physical therapy. "I was given a couple of sessions of physical therapy at the Palo Alto Veterans Administration, but due to the extent of my injuries, it was determined that physical therapy wasn't much help, so I was then given a TENS unit. My experience with TENS was high levels of muscle tension like electrical shock all through my back. After frequent use, the pain from my injury would slightly recede only to be replaced by muscle tension pain from the TENS unit," says Tyler.
After physical therapy and the TENS unit failed to provide relief, a VA doctor told him that it is either be on drugs or be in pain.
Tyler knew he wanted a better quality of life without drugs, so he began searching for drug-free pain relief alternatives. Through a chance meeting with J. Mark Strong of Multi Radiance Medical, he found pain relief with drug-free, non-invasive laser therapy. Mark told him how Low-Level Laser Therapy utilizes an innovative US Food & Drug Administration (FDA) cleared technology that emits safe, non-invasive light energy to promote recovery and provide pain relief without the use of drugs or surgery.
"When I met Tyler and heard about his injuries, I knew we had a chance to change course for him, that Multi Radiance Super Pulsed Lasers could give him the pain relief he needed. After one treatment, he felt very significant relief, he was encouraged to continue and so was I," says J. Mark Strong.
The FDA has cleared Low-Level Laser Therapy as safe for both healthcare professionals and in-home treatments for a wide range of chronic and acute medical conditions such as arthritis, muscle pain and joint paint (hand/wrist, neck, shoulder, lower back). The Low-Level Laser relaxes muscles, increases blood circulation and relieves pain.
Tyler found the Multi Radiance Super Pulsed Laser easy to use. The laser device is applied directly to the skin, targeting the pain area. Treatment time is just minutes per day. Depending on the severity of the condition, some pain sufferers may get optimal results within 1-2 treatments, while others may need a series of treatments for full effect.
Now four years later, Tyler continues to use his Multi Radiance Super Pulsed Laser for pain relief. "I recommend any treatment that doesn't create dependence on medications, especially opiates. The laser is a non-invasive, addiction-free option that has the potential to fix the problem, not just mask symptoms. I cannot recommend laser therapy more. In my opinion, there is no better pain relief option currently available," says Tyler.
Multi Radiance Medical's superior laser technology has been developed utilizing cutting-edge engineering and technology. Multiple clinical studies have documented its safety and efficacy. Its Super Pulsed Laser technology combines three clinically proven wavelengths of light, which create a cascading energy effect that allows deeper light penetration to ensure optimal pain relief and safety. For more information or to request a demo, visit our Patient Zone.
About Multi Radiance Medical 
Multi Radiance Medical is a global developer and manufacturer of FDA-cleared super pulsed laser therapy technology used by both patients and healthcare professionals alike. Over 30 countries utilize this technology along with over 90 professional and collegiate U.S. and Canadian sports teams.