Racer Chris Christoferou Chose MR4 ACTIV Laser to Alleviate Pain After Major Spill
For Immediate Release:
September 9, 2015 – (SOLON, Ohio) – Chris Christoferou returns to action ahead of schedule! After a July 24th Mohawk Raceway spill when Chris was thrown from a 4 year old filly and sustained a broken collar bone and 3 fractured ribs, he is now ready for action. Doctors originally advised he would be out for 3-4 months before driving again. Chris chose to use the Multi Radiance Medical MR4 ACTIV laser to alleviate the pain and promote healing in his ribs and collar bone and is now returning after 5 weeks of intense laser therapy.
"I started feeling less pain after 3-4 laser treatments and my range of motion improved steadily and I never imagined I would be back driving so soon," commented Chris.
Chris Christoferou is the 2014 recipient of the O'Brien Award as Canada's Top Driver in harness racing. He surpassed 6,000 career wins last November and also eclipsed $100 million in earnings. Chris is the three-time winner of Canada's Top Driver of the Year Award.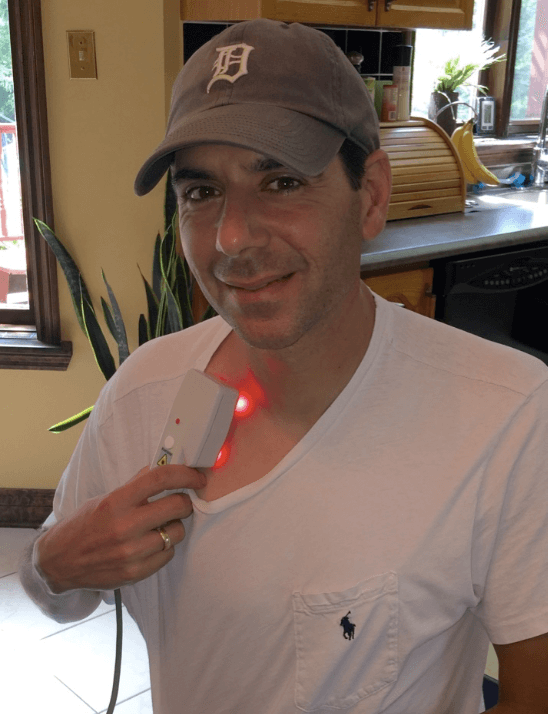 About Multi Radiance Medical
Multi Radiance Medical is a global leader in the development and manufacturing of FDA-cleared lasers for drug-free pain relief. This proprietary technology is considered the safest laser on the market and is utilized to treat over 300 conditions worldwide.