Multi Radiance Medical announces Northern Optotronics, Inc. as exclusive Canadian distributor of MR4 Super Pulsed Lasers
For Immediate Release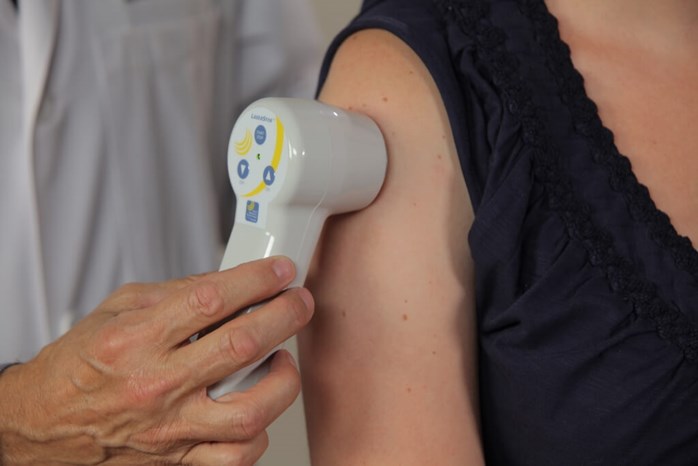 November 8, 2017 – (SOLON, Ohio) – Multi Radiance Medical (MRM), a leading super pulsed laser therapy device manufacturer, is pleased to announce Northern Optotronics, Inc. (NOI) as the exclusive distributor of MR4 Super Pulsed Lasers in Canada for both human and veterinary medicine.
NOI has been in business selling and supporting lasers for aesthetics and surgical applications for more than 20 years with a very customer centric approach, focused on delivering industry leading products and solutions designed specifically with positive customer and patient outcomes in mind.
NOI Vice President of Sales & Marketing Geoff Miller commented, "We are extremely excited to be the Canadian distributor of Multi Radiance Super Pulsed Lasers. MRM is a global leader in providing low level laser therapy products to both human and veterinary markets and they lead the industry in offering clinically validated solutions, which is evident through their commitment to clinical research.  This is very much in line with NOI's commitment to offering best of class products that deliver clinically validated, safe, and reproducible results for patients."
As a long-time supporter of Canadian baseball, football and hockey teams, MRM looks forward to working closely with NOI for expanding use of Super Pulsed Lasers throughout the region.
"NOI's dedicated nationwide service and commitment to customer success will allow more patients to safely manage pain, wounds, burns and more with our laser technology," said Max Kanarsky, MRM President and CEO.
Visit www.noi.ca to explore available medical and veterinary super pulsed lasers from Multi Radiance.
About NOI
Established in 1997, NOI is Canada's premier multi-vendor provider of sales and services of new and used medical and aesthetic lasers. With representatives nationally and more than 50 years combined experience in medical laser devices, NOI is focused on providing the best solutions, products and service through customer driven priorities, providing cost-efficient technologies, and a commitment to customer success.
About Multi Radiance Medical
Multi Radiance Medical is a global leader in the development and manufacturing of Health Canada-cleared Super Pulsed Laser therapy devices for treating pain, wounds, burns, muscular skeletal conditions, and more. Their proprietary technology is validated by peer reviewed research and optimized as a safe, effective, non-invasive drug-free treatment for hundreds of common conditions in both human and veterinary medicine.